I have recently started making rollcages and it has been a great success. My welding experiences have been things from rollcages, to Trampoline repair. All have been a complete success.

Here are just some pictures of rc18 cages I have made.
All were custom.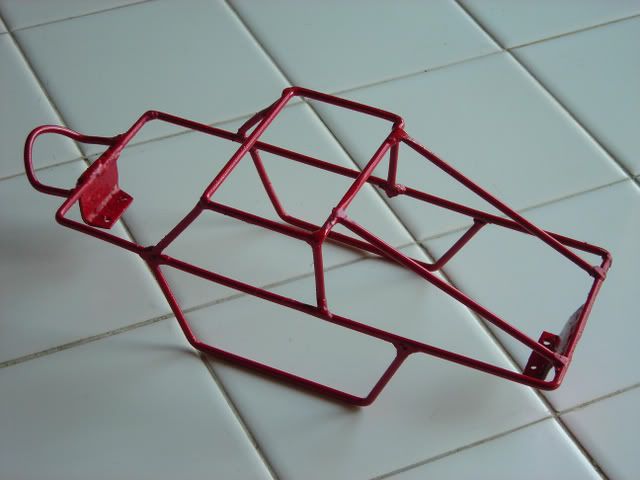 ebald's custom cage (I made the cage, he added the panels. Nice job ebald!):
Yet another custom cage: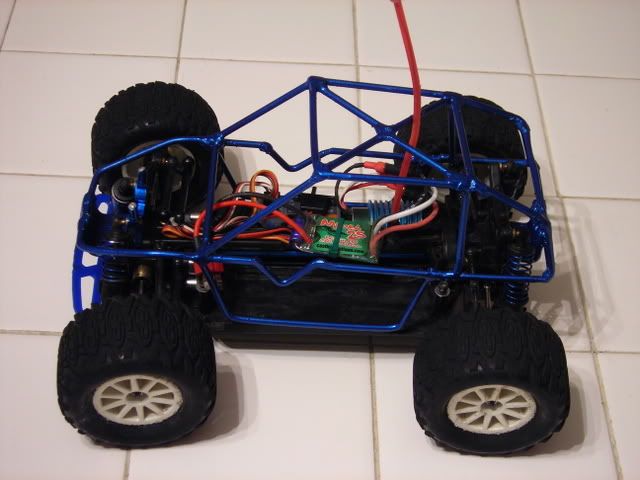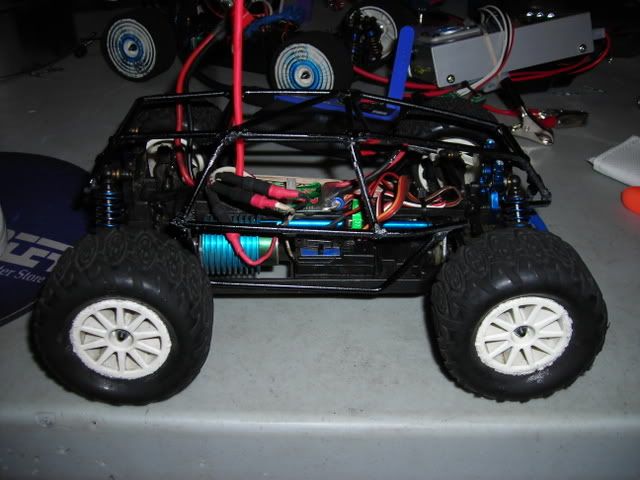 To order:
Ordering is simple. Just let me know if you would like your design or one of the current ones. I can usually make the cage within a couple of days, and ship it out. Average handling time from payment to shipment is about 4 days. This is so I can make the rollcage, and paint it.
Simply send me an e-mail let me know your designs (No crazy lines, such as swirls are allowed)
I do guarantee my welds aswell. Just cover the cost of shipping to and from me, and I will reweld for free. I look over all welds prior to shipping out the first time aswell, to help us from not having to go there.
The price is $40 shipped to cover the cost of spray paint, and shipping. All packages will be shipped via USPS Priority mail. I had to raise the price, due to the hike in postage rates. It now costs me about $9 to ship a package USPS priority. This is for the continental 48 U.S. States.
Please let me know with any questions! Thanks!
-Pat